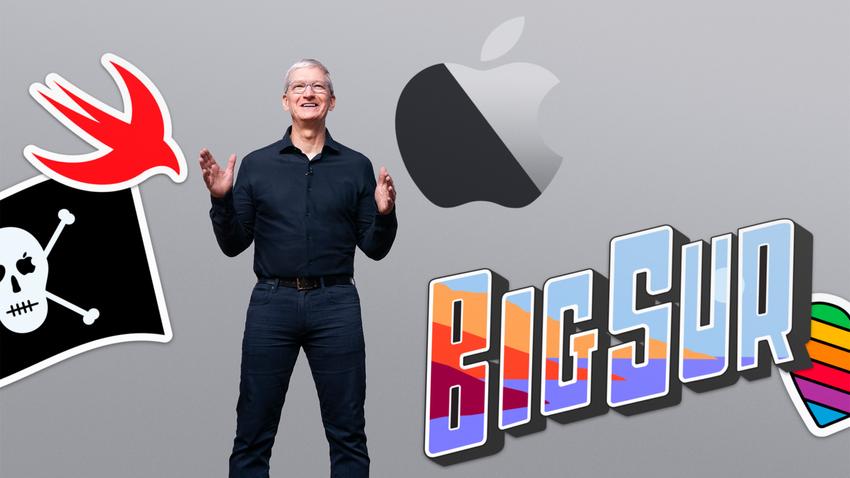 This year's WWDC keynote felt much denser than in years past. I think this is partly due to the fact that the entire keynote was prerecorded ahead of time, and compared to regular live stage keynote, this allows for a more fast-paced presentation. I surely felt quite overwhelmed afterwards with all the information that was bombarded at me for almost 2 hours. But despite everything that's going on in the world, Apple managed to put together such an amazing set of new features and functionalities to their software lineup.
iOS
The Home Screen update is probably the most striking by far for this release. And it is, no question, sorely needed. During iOS's 10+ years lifespan, the Home Screen remained virtually untouched and looked outrageously archaic in recent years. Until now. As a person who dislikes having the iPhone filled with pages and pages of apps, but prefers a clean single-page Home Screen, I am elated to finally hide all the folders away and replace that space with the new Widgets. I never need all those apps to always be visible anyway since using the search functionality is way more efficient.
Another feature that also made me really happy was the inline replies in Messages. The official word on the iOS 14 preview page says that this can be done "to a specific message in a group conversation". But now that I am running the beta on my devices, I am happy to report that this also works in one-to-one conversations too! I've been waiting for this day since WWDC 2017 and my wish has finally been granted!
The new Translate app is pretty neat but Thai is not even an option. Can't say I'm surprised though. Hopefully that will come soon in the future.
iPadOS
I don't use my iPad nearly enough but there are quite a few exciting changes coming to iPadOS this year. First off, the new search ability, which is taken right from macOS's Spotlight, looks amazing. This will further elevate iPadOS closer to the productivity machine that Apple has been striving for.
But the most exciting feature by far for iPadOS for me is Scribble. This is such a simple and obvious feature but it's going to make using the iPad a much more pleasant and natural experience. You can even scratch to delete and circle to select! In hindsight, this feature feels like it's a long time coming given the fact that Apple has had this handwriting recognition technology since the Newton in early 1990s.
AirPods
The two updates to the AirPods are the two best features they could have picked for them. The spatial audio sounds awesome and no doubt contains some amazing technology behind it. I definitely look forward to trying it out.
The one feature that took the trophy for the AirPods is the automatic switching between devices. This has definitely been one of the biggest pain points when using the AirPods since I tend to use them with a few different devices. Whatever Apple magic they're doing behind the scene to detect the device being used, I really hope it works seamlessly.
watchOS
I finally get my watchOS sleep tracker! I can't believe it took them this long to include sleep tracking capabilities to the Apple Watch. The Face Sharing is also pretty neat. Sadly still no custom watch faces.
Also the handwashing detection is probably the most 2020 feature there is. I don't think I'll personally find it that useful since I tend to just take off my watch whenever I'm washing my hands.
macOS
The star of the event by far is the macOS. As we all expected, Apple announced that they're transitioning to use their own SoCs for their Mac lineup. They seem to have a pretty aggressive timeline with the first ARM Mac debuting later this year and that this transition will complete in just two years. Not sure what Tim's definition of "complete" is. Does this mean in two years they will stop making new Intel-based Macs? Or stop supporting them?
This release also comes with probably the biggest redesign of the macOS UI that I can remember. I'm not entirely sure how I feel about this design language yet. It almost feels like they're doing this UI refresh in anticipation of a touchscreen Mac. It clearly has a lot of iOS elements in it, just look at the new Control Center. A lot of the buttons and controls look bigger and have more space between them. But all in all, I think I kinda like it? We'll see.
And apparently macOS Big Sur is officially macOS 11.0! Or is it...?