Apple Central World's distinctive architecture is brought to life with the first-ever all-glass design, housed under a cantilevered Tree Canopy roof. Once inside, customers can travel between two levels via a spiral staircase that wraps around a timber core, or riding a unique cylindrical elevator clad in mirror-polished stainless steel
Really great looking store. The all-glass exterior with the canopy is pretty much identical to that of the Steve Jobs theater at Apple Park.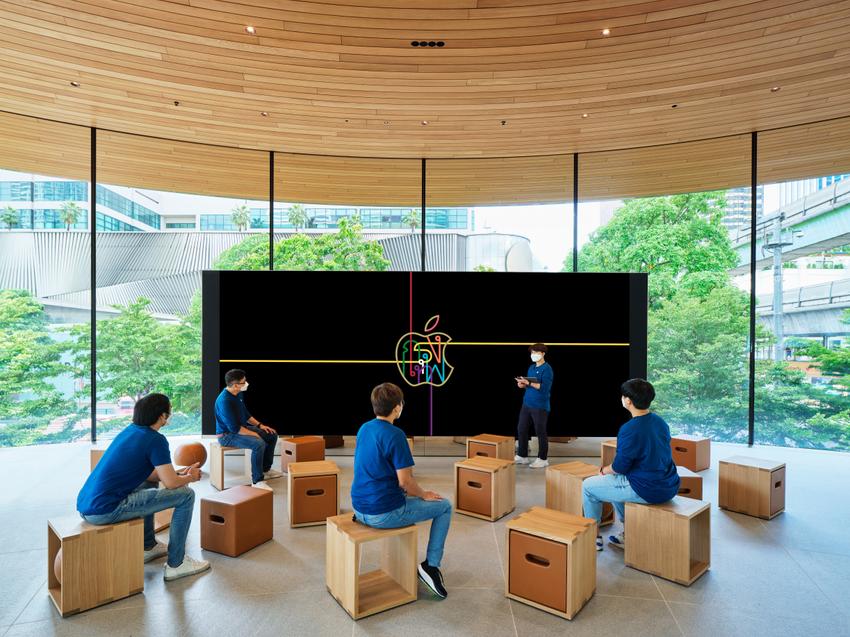 The Apple logo on the Video Wall also has a cool design, spelling out "Krung Thep" in Thai.
In the Thai-language news site MangoZero, Patta.pond got a chance to do a quick tour of the store and has some more photos from the inside, including the Boardroom in the basement. And if you look closely, I think one of the framed photos is the Steve Jobs theater.